Continue your growth by developing positive connections and healthy lifestyles at our new location in Chesterton.
Three20 Recovery Community hosts sober social activities and programs for those seeking long term recovery.
New Name. Expanded Programs. Updated Facility. Same Aspirations.

Peer-to-peer Support and Recovery Outlets
Membership Community Programs Created for All Walks of Life.
These programs focus on the core elements of Mind, Body, & Soul, through which we utilize Art, Fitness, Music, Nutrition, and Faith.
Aligned with the program offerings, we have a team of Certified Recovery Coaches offering free coaching services. Simply, Recovery Coaching involves aiding an individual to reach their goals and place themselves in a better state of health. If an individual is looking to further improve their health wellness, membership allows access to all weekly programs and open hours.
Three20 Recovery Community consists of an art workshop, music and podcast studios, commercial kitchen, fitness area, and live performance venue.
Our recovery center in Chesterton, Indiana was developed to encourage individuals in recovery to create, collaborate, have fun, and simply be in better health.
Every day we offer instructor-led classes, group sessions, community events, as well as open hours for the studios and fitness area — all facilitating long-term recovery.
Engaging. Inspiring. Consistent.
Monthly Recovery Community Events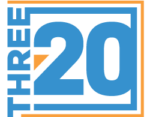 Open to the Public
Tuesday – Saturday from 11am to 2pm
To keep things fresh and interesting, we rotate our menu items weekly. Our café strives to be fresh, healthy and simply good for you. We focus on nutrient dense menu items that satisfy. Proceeds support recovery programs and scholarships.
Main stays include a variety of classic sandwiches on fresh baked breads, slow roasted meats and carved daily. Vegan options are also available.
Three20 Roast Beef Sandwich
Slow roasted roast beef with arugula, shaved parmesan cheese and finished with a herb horseradish aioli. Served on a ciabatta roll.
Chilled roasted chicken with cucumber, tomatoes, red onion, feta cheese and finished with a homemade cucumber sauce. Served in a pita.
Always made with the freshest fruits and veggies we can find and never from processed powders.
Cold Brewed Coffee Smoothie
Made in house Cold Brewed Coffee, Peanut Butter, Banana and Almond Milk.
Blueberries, mango, banana, lemon zest and a squeeze of fresh lemon juice.
Hearty enough to be served as your meal or as a side, while deliciously topped with herbs clipped daily from our very own hydroponic garden.
Romaine lettuce with chopped bacon, hard boiled eggs, black olives, tomatoes, blue cheese, red onion and topped with chilled roasted chicken. Homemade Balsamic dressing.
Spinach tortilla with a layer of roasted red pepper hummus and packed with bell peppers, tomatoes, cucumber, red onion yellow squash and baby spinach.
We've sourced some of the finest pastry and dessert chefs in the region. Delicious, creative, and the best in the area.
Nutella Chocolate Cup Cake
Homemade chocolate cupcake with a Nutella center and topped with a chocolate Nutella frosting.
Greek‌ ‌Yogurt,‌ ‌fresh‌ ‌local‌ ‌honey,‌ ‌seasonal‌ ‌fruits‌ ‌topped‌ ‌with‌ ‌honey‌ ‌rolled‌ granola‌.
Not Interested in a Membership?
We still have programs to feed the Mind, Body, and Soul.
All of our Faith components are free and open to the public. Furthermore, we offer monthly public events, such as Live Music, Art Shows, and Fitness Programs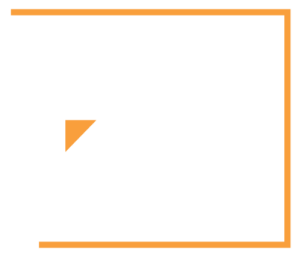 Want to receive News and Event updates?
Sign up to keep up with Three20.