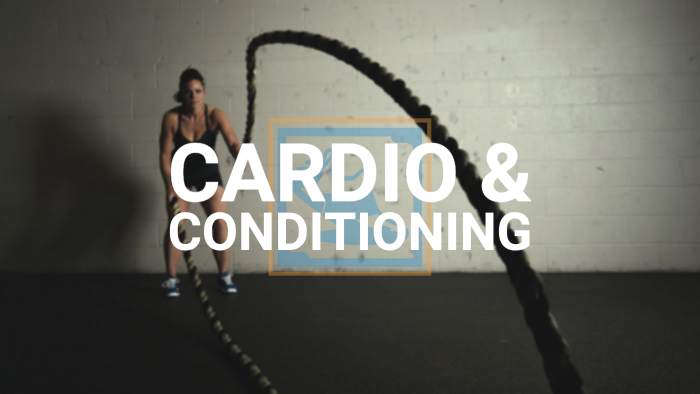 CARDIO & CONDITIONING
Cardio, or cardiovascular exercise is defined as any activity that gets your heart rate up and keeps it at that rate for any prolonged period of time.
The new Cardio class at Three20 is going to do just that!
The class is composed of circuits and intervals of varying intensity and length. Each week's class will start off with in-depth instruction on a particular training style or piece of equipment.
Weeks 1-6 will each have a primary focus on one of the following: Rowing Machine. Cycling. SkiErg. JumpRope. Treadmill. Plyo Box.
The training portion of the class will commence by breaking off into pairs and rotating stations throughout a cardio routine that varies from 20-40 minutes.
There is no debate that cardiovascular exercise is vital to a healthy life. Beyond weight loss, cardio can prevent heart disease, improve your mood, increase your everyday functions and like most things at Three20, generally improve your quality of life.
Let's get moving.