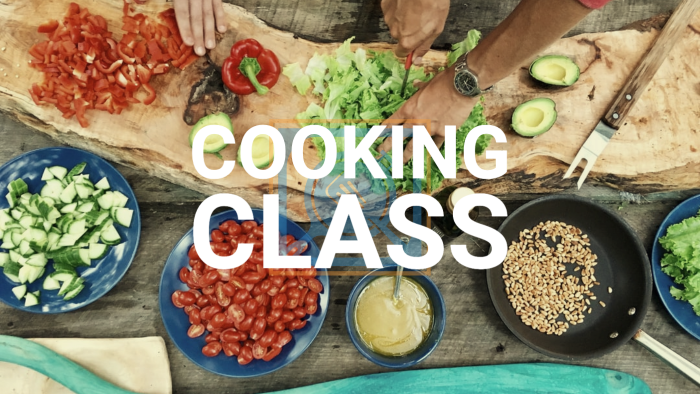 This Week's Theme and Menu: Finger Lickin Chicken
Grilled balsamic chicken & avocado bruschetta with crispy brussel sprouts paired with a dijon aioli dipping sauce.
The chicken is doused in a flavor filled balsamic sauce. We take traditional bruschetta and add a Three20 spin on the recipe creating it out of creamy avocados. A scoop of the green goodness pairs perfectly with the flavor of the grilled chicken. Brussel sprouts do not get the love that they deserve, let us change your mind about these tiny cabbage like heads. We crisp them up and dip em' in our homemade dijon aioli dipping sauce.
Facilitator led demonstrations and hands-on kitchen experience are designed to enhance knowledge and skills that promote better health. Join Three20 as we prepare and share our next meal together.
The nutritional component focuses on the food choices we make and how the vitamins and nutrients affect the functions of the human body.
The class currently caps at 8 members.
Cooking Classes now every Thursday @ 6pm.
Member Only