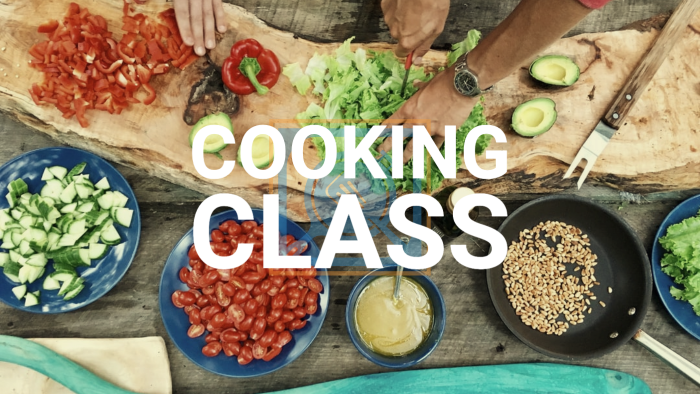 This Week's Theme and Menu: Popeye Pride. Spinach Zucchini Ravioli and a Spinach & Leek sauteed side dish.
Ravioli without the carbs is unheard of, but we have a little trick up our sleeve. Thin slices of zucchini encompass our turkey and spinach filling and drizzled with a tomato base sauce. The side dish is packed with antioxidants and uses the not so common leek as part of the main ingredient. Knowledge is power! Let's broaden our horizons and incorporate this mild onion style veggie into our meal. "We're strong to the finich, because we eat our Spinach!"
Facilitator led demonstrations and hands-on kitchen experience are designed to enhance knowledge and skills that promote better health. Join Three20 as we prepare and share our next meal together.
The nutritional component focuses on the food choices we make and how the vitamins and nutrients affect the functions of the human body.
The class currently caps at 8 members.
Cooking Classes now every Thursday @ 6pm.
Member Only
Class Reservation
6
remaining,
Last day to RSVP