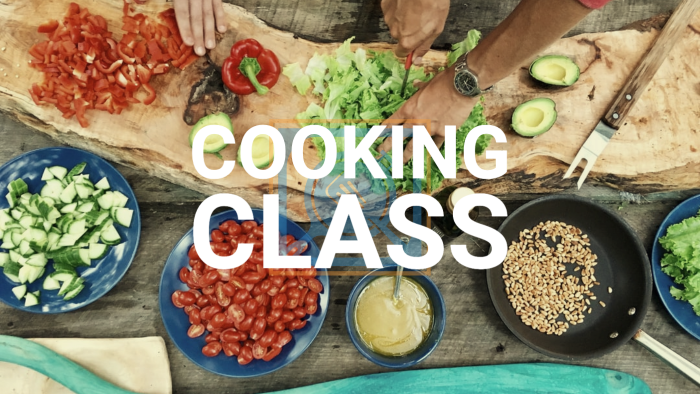 This Week's Theme and Menu: Mama Mia Greek Night – Greek coleslaw with a side of fresh hummus, paired with carrots for dipping, and a side of roasted chickpeas.
This week we delve into the beauty of Greece with our colorful and delicious Greek Coleslaw. We mix tomatoes, cucumber, kalamata olives, chickpeas, and other tasty ingredients to create this healthy dish. We have mastered the art of hummus making here at 320 and we will indulge in this creamy side and compliment it with fresh carrots. We follow the chickpeas theme this week and add a side of roasted chickpeas, remember this recipe if you are ever feeling snacky.
Facilitator led demonstrations and hands-on kitchen experience are designed to enhance knowledge and skills that promote better health. Join Three20 as we prepare and share our next meal together.
The nutritional component focuses on the food choices we make and how the vitamins and nutrients affect the functions of the human body.
The class currently caps at 8 members.
Cooking Classes now every Thursday @ 6pm.
Member Only