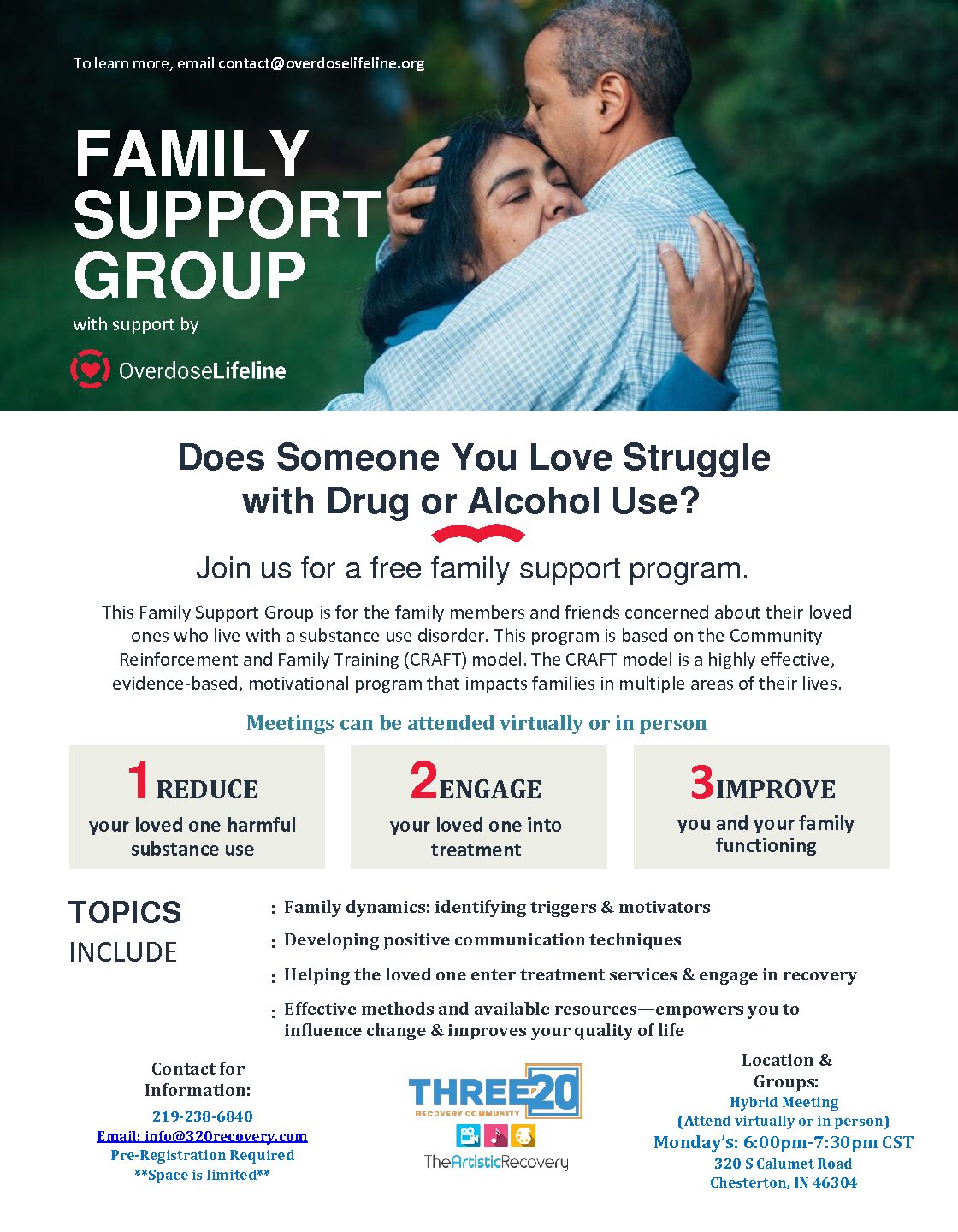 Does Someone You Love Struggle with Drug or Alcohol Use?
Join us for a free family support program.
FAMILY SUPPORT GROUP with support by OverdoseLifeline
This Family Support Group is for the family members and friends concerned about their loved ones who live with a substance use disorder. This program is based on the Community Reinforcement and Family Training (CRAFT) model. The CRAFT model is a highly effective, evidence-based, motivational program that impacts families in multiple areas of their lives.
Topics Include:
Family dynamics: identifying triggers & motivators Developing positive communication techniques
Helping the loved one enter treatment services & engage in recovery
Effective methods and available resources—empowers you to influence change & improves your quality of life
Every Monday at 6:00PM.
The meeting may be attended virtually or in person.
Pre-Registration is required. Please reach out to info@320Recovery.com to reserve a seat, receive materials and obtain meeting details.
Materials will need to be picked up from Three20 or arranged to be shipped.