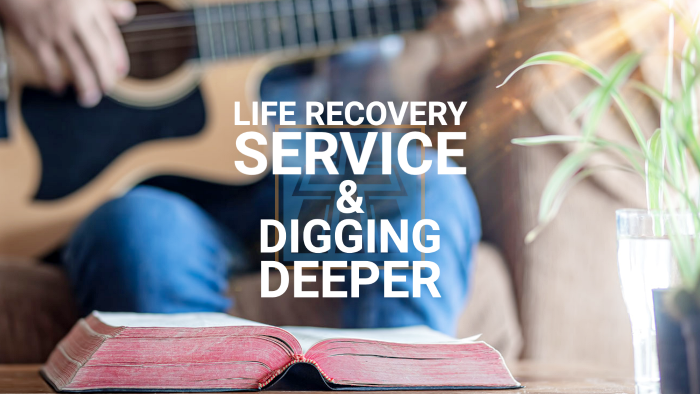 Wednesday night is our faith night at Three20 Recovery. The evening is set with back to back programs, Life Recovery Service and Digging Deeper. The services are open to the public. We encourage everyone to join.
Life Recovery Service allows us to strengthen our recovery as we share in a meal, music, and message. Three20 Cafe opens the evening by offering healthy, hearty, home style meals. After the meal is served, we begin with a short time of worship, live on the stage. The recovery based message is then delivered by Pastor Aaron Podgorski, Sr Pastor Bride Church. Each week's message explores the use of real-life biblical application as a source of support.
Digging Deeper, the second portion of the evening is a faith-based 12 Step open meeting. A one hour interactive biblical study and discussion focused on the 12-Step recovery principles. Facilitated by Keith and Teri Sharpe, bringing years of experience and successful long-term recovery.
Life Recovery Service 6-7PM
Digging Deeper 7-8PM
Doors at 530PM.
Meals served from 530PM-6PM
The services are held at no cost. Meals are $5 per plate.
"I know not everyone has the same beliefs about the Bible. So, my challenge is for you to strip away any negative presuppositions you may have toward the Bible and simply examine the scripture for yourself. Test them by applying them to your life to determine whether they are true or false. Now, this is take it or leave it. It is not an attempt to force religion on anyone, but rather we share these truths that have been instrumental in changing so many of our lives and what you do what that is entirely up to you." -Pastor Aaron Podgorski, Sr. Pastor Bride Church