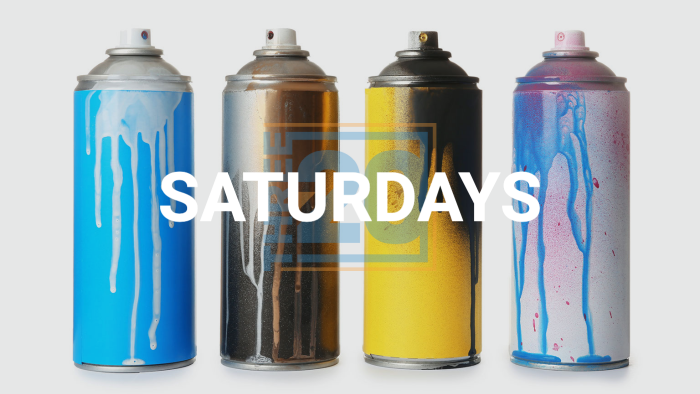 Three20 will now be open on Saturday mornings with a rotating program schedule and select events. Open From 8:00 AM – Noon.
October 8 Schedule & Things To Do:
Community Art Project – Spray Paint Space
A collaboration project in which members contribute to one large piece. We will learn spray paint techniques to create a planetary array in a solar landscape.
8:00AM Open Gym
9:00AM Art Class – Community Art Project
11:00AM TBD
Upcoming Events:
October 15 – Indiana Dunes Hike – Led by Ron Seman
Three20 will head out for a field trip to hike at the Indiana Dunes. The hike will be guided by park volunteer, Ron Seman, and suited for all ability levels.
October 22 – Extended Cooking Class – Autumn Inspired Brunch
Fall is here and the harvest is in. The extended cooking class will place members in the cafe to prepare and share a meal for a fall-festive brunch.
October 29 – Costume Party Karaoke Contest
A musically inspired contest for the Halloween season. Costumes encouraged; match your music genre for extra points. Food and Prizes.