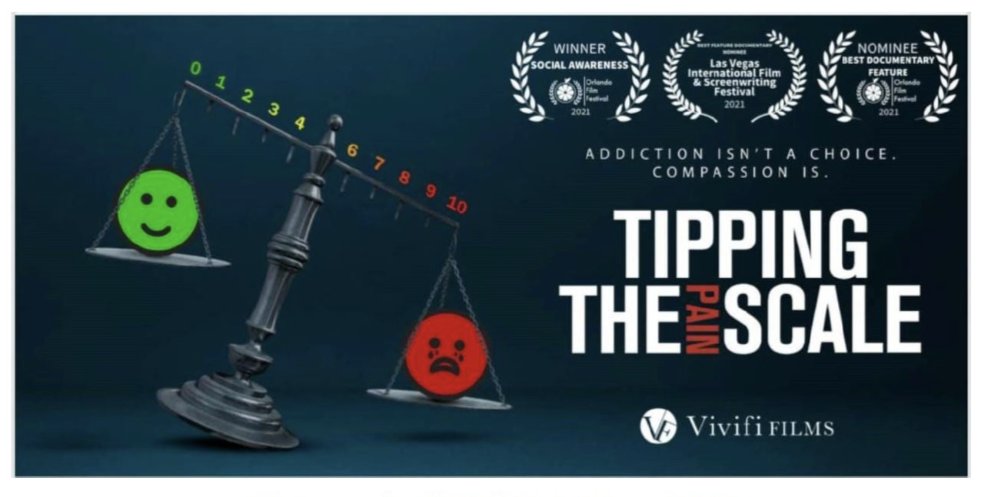 Northwest Indiana Documentary Screening. For one night only, right here at Three20 Recovery. See it before the October release date on Netflix & Amazon Prime.
TIPPING THE PAIN SCALE is a Vivifi Films production from award-winning producers of THE ANONYMOUS PEOPLE and GENERATION FOUND, Greg Williams & 2-time Emmy award-winning Jeff Reilly, featuring Secretary of Labor, Marty Walsh; NFL Pro Bowl Player, Darren Waller; Spoken Word Artist and Educator, Joseph Green; WA State Representative, Lauren Davis; Community Outreach Volunteer, Roz Pichardo; and Boston Police Officer Josh De La Rosa, with Music from 9-time Grammy nominated Sia.
The film follows individuals grappling with the current systemic failures of how we have dealt with addiction in communities and their journey to develop and employ new, innovative, and often controversial solutions to the problem. It is a quasi-anthology, weaving characters through their own stories as they connect to the issues plaguing all communities and the country in an urgent fight to save lives.
Join us for dinner and this exclusive screening. The event is free to attend, but seating is limited. RSVP to reserve a seat.
Dinner tickets must be purchased by July 15, 2022.
Menu: Beef Tenderloin Sliders | Summer couscous salad | Homemade Sweet potato chips | Freshly Made Arnold Palmer Tea
Please select your ticket options below.